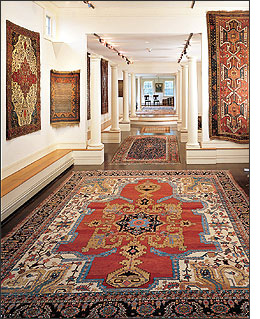 Following the Americana extravaganza known as Antiques Week in New Hampshire, a celebratory sale of fine antique carpets and rugs takes place August 17–19 at Peter Pap Oriental Rugs. "This is the first ever publicized sale of my entire inventory to commemorate twenty-five years in the business. It's a real opportunity to make a great
purchase," notes Peter Pap.

Peter Pap Oriental Rugs, Route 101, Dublin, N.H., tel. 603.563.8717.