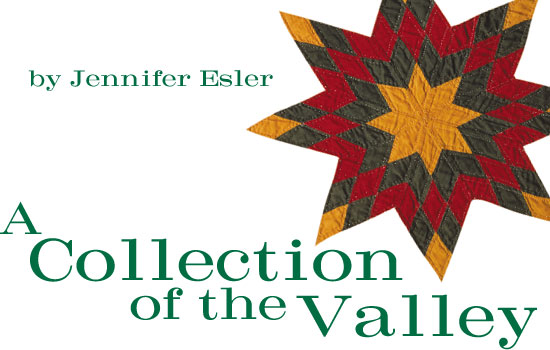 Fig. 1: Watch stand, signed by Anthony Weis Bacher (1824–1889), Winchester, Va. (attributed), dated 1853. Earthenware with manganese glaze. H. 14, W. 7, D. 3 in.
Fig. 5 (above): Virginia Star quilt (detail), maker unknown, Shenandoah Valley, Va., ca. 1880. Cotton. 92 x 79 inches.
Given its youth, some visitors might be surprised by the collection that greets them when the Museum of the Shenandoah Valley (MSV) opens in Winchester, Virginia, in April. Begun in 1997 with the accession of a painting by Edward Beyer (1820–1865), today the collection contains more than nine hundred objects.1 Its major categories include ceramics, furniture, iron, silver and other metals, baskets, tools, textiles (Fig. 5), fraktur, folk art, and paintings. Objects range in date from the late eighteenth century to a woodcarving created in 2004 by Valley folk artist John L. Heatwole. The collection's wide regional scope is the result of the 2001 purchase of a significant collection of Shenandoah Valley material amassed over fifty-four years by Mildred "Micki" Helsley and her late husband, Bruce. This core collection and more recent acquisitions may be seen in the
| | |
| --- | --- |
| | |
| | |
| | Fig. 3: Tall case clock, Goldsmith Chandlee (1751–1821), Winchester, Va., ca. 1790. Walnut. H. 92 in. |
museum's new centerpiece, the Shenandoah Valley Gallery. Three of the gallery's six rooms tell the story of the Valley. In the largest of these spaces, a section on surveying includes Winchester craftsman Goldsmith Chandlee's (1751–1821) compass; household implements furnish 1830s and 1930s Valley kitchen displays; and a late 1800s still is installed in a section about the region's agricultural bounty. In each gallery, traditional and technological tools are used to provide creative, interactive experiences.
Three other rooms highlight the decorative arts of the Valley. Here, artifacts are grouped and interpreted by category. Noteworthy furniture includes two clocks (ca. 1775–1783 and ca. 1790) by Goldsmith Chandlee (Fig. 3),2 and furniture by Jacob Fry (1798–1814), George Kreps (active 1811–1820), John and George Weber (active 1820–1830), and Samuel Wagner (1857–1942) (Fig. 2). Several loans complete this presentation, and include a bookcase on stand, ca. 1795–1815, and chest on frame, ca. 1801, attributed to the Frye-Martin Group (active 1795–1815), and a slant front desk, dated 1818, by John Shearer (1790–1820).
The Shenandoah Valley is widely known for its ceramics tradition, and several cases in the decorative arts section present the work of Valley potter families Adam, Bell, Eberly, and Keister.3 Bell objects include a loaned earthenware jar (ca. 1830) by Peter Bell (1775–1847); one of only two marked pieces by this potter that are known to exist. In addition, the museum owns and displays John Bell's famous inkstand, dated 1825, which is the first documented tin-glazed ceramic object made in America.
| | |
| --- | --- |
| | |
| | |
| | Fig. 2: Rocking chair, attributed to Samuel Wagner (1857–1942), Maurertown, Va., ca. 1916. Walnut and oak. H. 43, W. 29 1/2, 17 1/2 in. |
The ceramics cases also present objects by Anthony Weis Bacher (1824–1889), John George Schweinfurt (1825–1907), J. Buck (active 1845), Hiram Carver and William Wightman (active 1850–1865), and D.H. Henkel (active 1869–1884). Particularly noteworthy is Bacher's signed earthenware watch stand, dated 1853 (Fig. 1). The museum also owns and displays one of only four known surviving objects bearing the mark of African-American potter Abraham Spencer (1812–1885). Other outstanding objects in the museum's decorative arts rooms
include an early student schoolbook that may hold the key to the identity of the fraktur artist now known as the "Stony Creek Artist." In the same gallery room, visitors will also find a long rifle, ca. 1790, by Simon Lauck (1760–1815), a margin block from the Henkel Press (1806–1970s), and an unusual zither (scheitholt) of the 1800s. Another case presents early baskets, including some from the well-known Day family. Nearby and in the folk art case, objects on display include the work of artists A.B. Stickley (?–1961) (Fig. 4), Edward Ambrose (1913–1999), Isaac S. "Billy" Landis (1906–1990), Joseph Anthony Selby (1906–1987), and John L. Heatwole (1948–). In addition to the Beyer work previously mentioned, paintings include two loaned portraits by Francis Cezeron (active in the Valley 1800–1811), and Portrait of Thomas Glass by Edward Bruce (1825–1900).4

Fig. 4: Sleigh figurine, attributed to A. B. Stickley (d. 1961), Shenandoah Valley,
Va., 1935. Wood, leather, metal, paint.
H. 5 3/4, W. 12 1/4, 3 1/4 in.
This new museum collection has come a long way from a hopeful vision in 1997. It is anticipated that the collection will continue to grow as word spreads that the Museum of the Shenandoah Valley is dedicated to telling the rich story of the region for which it is named.

---
Jennifer Esler is executive director of the Museum of the Shenandoah Valley. She headed the curatorial teams that developed the exhibitions in three of the museum's four main galleries.
---
1 View of Winchester, Virginia, 1856, by Edward Beyer (1820–1865) was a gift of the Glass-Glen Burnie Foundation.
2 The museum owns and displays a third Chandlee clock in the Glen Burnie Historic House.
3 Individual potters of these families include: Christian Adam (active in the Valley 1814–1822) and Jacob Adam (active in the Valley 1813–1835); Peter Bell (1775-1847), John Bell (1800–1880), Samuel Bell (1811–1891), and Solomon Bell (1817–1882); Adam Keister (1782–1847), Henry Keister (1814–1875), Adam Keister Jr. (1819–1876), and Jeremiah Keister (1829–1901); and Jacob and Joseph Eberly (active 1875–1888), and Daniel Letcher Eberly (1859–1919).
4 The museum is thought to own the largest single collection of works by Bruce; other paintings by this artist are on display in the Glen Burnie Historic House.